Reading Challenges
---
Want to win free books and other prizes? Sign up for one of our Reading Challenges! We have one for kids (from infants to grade 5) and one for teens (middle and high school students).
You can sign up online or at the library. The Beanstack app makes it easy to track your family's reading. Have you already participated in a reading challenge? No need to sign up again. Just log into your Beanstack account and then select a new challenge!

---
Through April 30, 2021
Ready to read? It's time to Track Down a Good Book. Sign up your family! Infants, kids, and teens are invited to participate in our Spring Reading Challenge. Here are a few of our prize book choices for babies, preschoolers, and elementary kids. When you've earned a free book, stop by in person or contact the library to select one for pickup. Sign up »

Would you like to print out a copy of the reading log at home?
>> Download the Kids Reading Log
>> Download the Teen Reading Log

---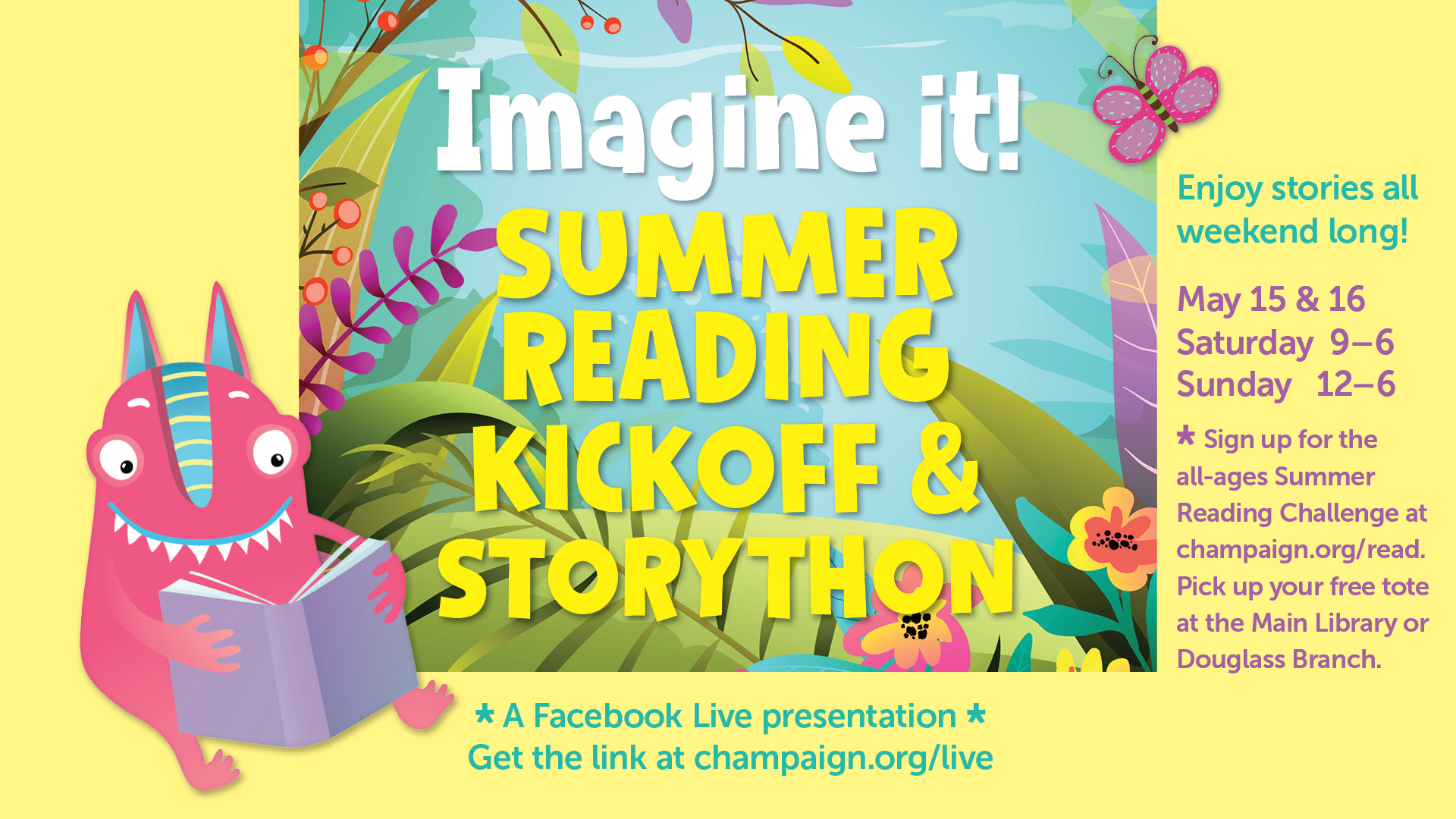 May 15 + 16 | Saturday 9–6 and Sunday 12–6
Enjoy stories and more all weekend long! We'll be broadcasting live from the library's Facebook page.
Sign up starts May 15 for the all-ages Imagine It! Summer Reading Challenge. Stop by the Main Library or Douglass Branch to pick up your Imagine It! tote bag.

---
Sign up for the 1000 Books Before Kindergarten Reading Challenge and enjoy reading 1000 books with your little one!
HOW IT WORKS
Read 1000 books with your child from birth to age 5.
• Log each book, or you can scan the book's ISBN code.
• If you read a few books at a time, you can enter those at once.
• For every 100 books you log, you'll earn a badge on Beanstack and a prize sticker to pick up at your next library visit.
• When you finish 1000 books, come back with your child to choose a free book!
Repeat readings of books are counted.
Happy Reading!
Looking for reading ideas? Ask us.
Check out our Early Childhood Resources.

The 1000 Books Foundation is a national organization dedicated to promoting reading to newborns, infants, and toddlers and encouraging parent and child bonding through reading.




Tell us what you're looking for and we'll put together a Book Bundle for your young reader! Get started »

---
Get your questions answered via Live Chat, email, phone, or you can Book-a-Librarian.