Hours & Locations
---
200 W. Green St., Champaign, IL 61820
Hours Mon-Thu 9-9 | Fri-Sat 9-6 | Sun 12-6
217/403-2000

Elevator to lower level, Main Library
Hours Wed-Sat 11-5 | Sun 1:30-5
Directions to the Main Library
504 E. Grove St., Champaign, IL 61820
Hours Mon-Thu 10-8 | Fri 10-6 | Sat 10-4
217/403-2090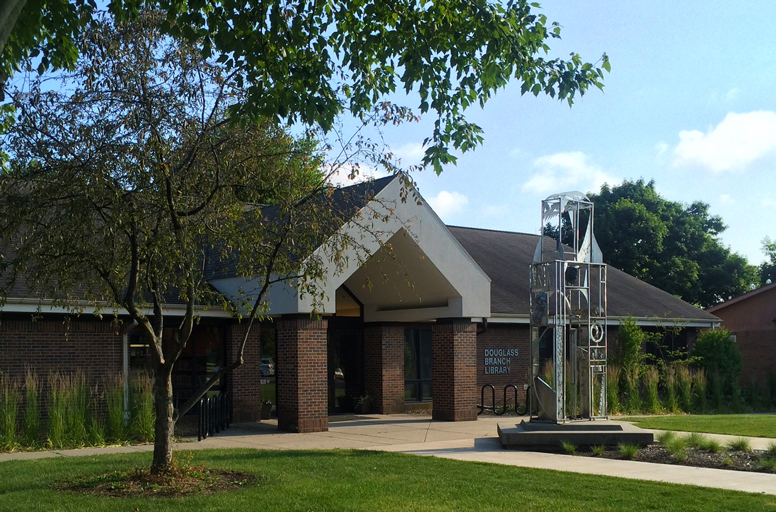 Directions to the Douglass Branch Library
To reach the Douglass Branch by bus, take the 7 Grey during day or the 70 Grey in the evening or on weekends.
For the bus schedule to either location, check with the Champaign-Urbana Mass Transit District staff or try the online MTD Trip Planner to map your own route.
Holiday Closings
On holidays, the library will be closed, however our book returns stay open.
---
2020
Jan 1 New Year's Day
Jan 20 Martin Luther King, Jr. Day
Apr 12 Easter
May 25 Memorial Day
July 4 Independence Day
Sep 7 Labor Day
Nov 26 Thanksgiving Day
Dec 24 Christmas Eve
Dec 25 Christmas Day
Dec 31 Open until 5 pm