Hours & Locations
---
In concert with the Governor moving into Phase 4 of Restore Illinois, we reopened the library June 26, with some modifications to the services we offer.
200 W. Green St., Champaign, IL 61820
Hours Mon–Thu 9–9 | Fri–Sat 9–6 | Sun 12–6
217/403-2000

Elevator to lower level, Main Library
Closed temporarily
Directions to the Main Library
504 E. Grove St., Champaign, IL 61820
Hours Mon–Thu 10–8 | Fri 10–6 | Sat 10–4
217/403-2090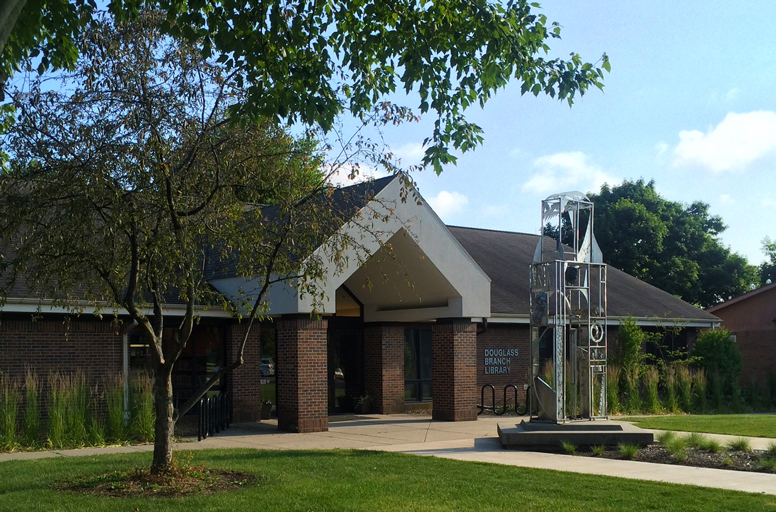 Directions to the Douglass Branch Library
To reach the Douglass Branch by bus, take the 7 Grey during the day or the 70 Grey in the evening or on weekends.
For the bus schedule to either location, check with the Champaign-Urbana Mass Transit District staff or try the online MTD Trip Planner to map your own route.
Holiday Closings
On holidays, the library will be closed.
---
2020
Jan 1 New Year's Day
Jan 20 Martin Luther King, Jr. Day
Apr 12 Easter
May 25 Memorial Day
July 4 Independence Day
Sep 7 Labor Day
Nov 26 Thanksgiving Day
Dec 24 Christmas Eve
Dec 25 Christmas Day
Dec 31 Open until 5 pm