Lobby Installations

---
Since 2017, local artist Adriane Binky Donley has dreamed up breathtaking installations for the library lobby. Our community has benefited from her wonderful work—every time people walk through the front door and are greeted by thousands of hand-painted butterflies soaring from the ceiling or dazzling red umbrellas during spring rains or gigantic delicate snowflakes.
A new installation, "Winter Wind," is on display—with 1,500 pinwheels cascading down from above!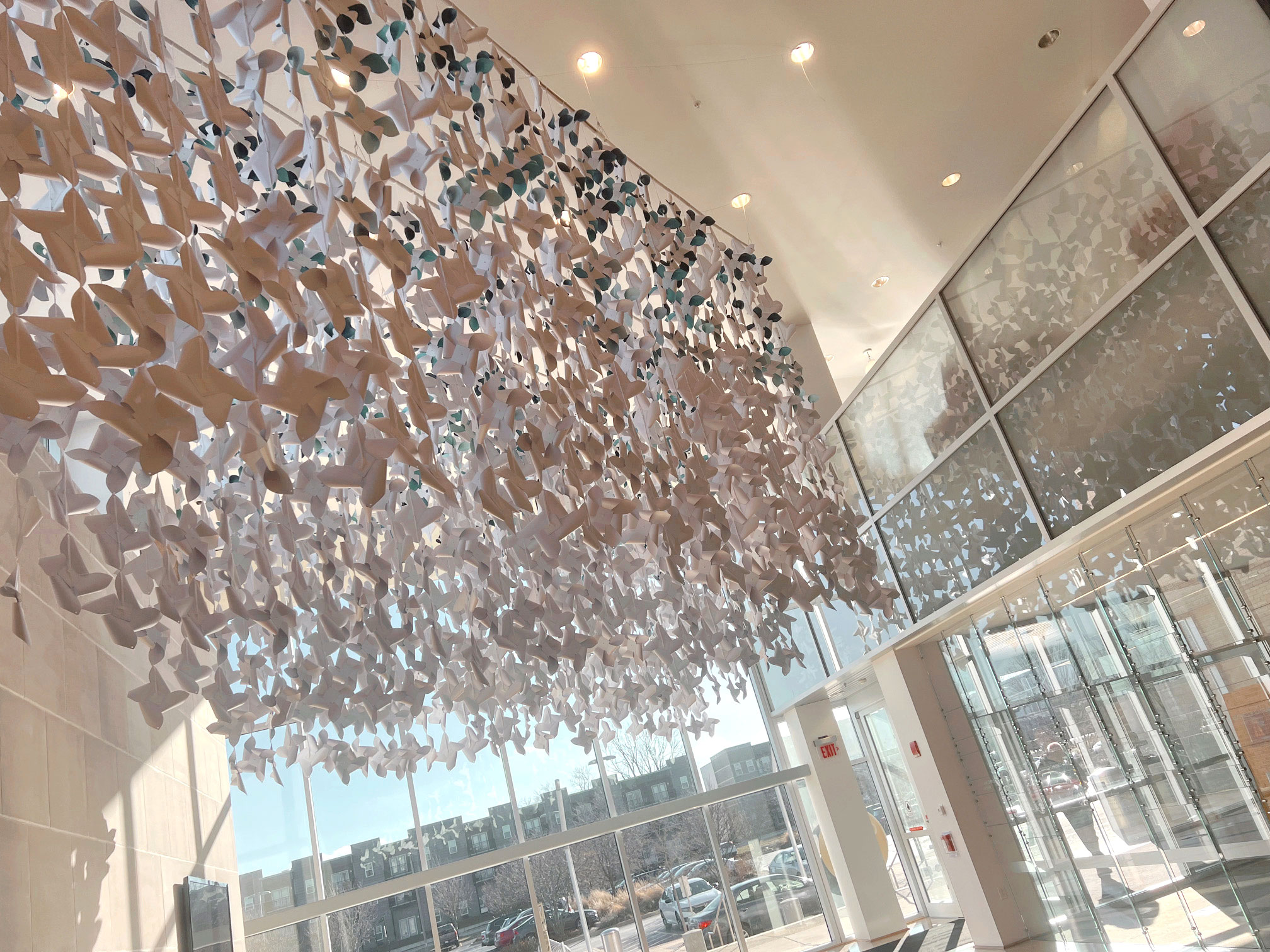 Winter Wind
December 2022 – January 2023
"I've always been interested in how ordinary objects aren't really ordinary, if you allow your mind to wander a bit. The pinwheel is such a whimsical concept that has been around for more than two thousand years. It represents the seasons, change, good luck, and a variety of celebrations. The twisting and turning of the pinwheel made me think about snowflakes as they fall from the sky. Spinning and twirling towards moving cars, tree tops, and children playing outside.
One of my favorite things about winter in the Midwest—and the holiday season—is of course the magic of snow. Growing up in Florida, snow was something I saw in a movie or on TV. It wasn't real to me. As an adult living in Champaign-Urbana, snow is very real. I quickly realized snow isn't just tiny, sparkly, ice crystals softly fluttering from the sky. It's helping a neighbor shovel their sidewalk, or a snowball fight with my son, or tiny opossum footprints on my driveway…mysteriously disappearing into my garage. It's miniature stars resting on our rooftops, fences, and mailboxes. It's nature's way of telling us to slow down, make memories, or to pause and whisper into the night air, "I love you…I miss you" to those who are far away.
So this year I decided to make it snow in the library! I hope it reminds people of the magical whimsy of winter and wonderful community we share, and to pause for a moment of peace."
—Adriane Binky Donley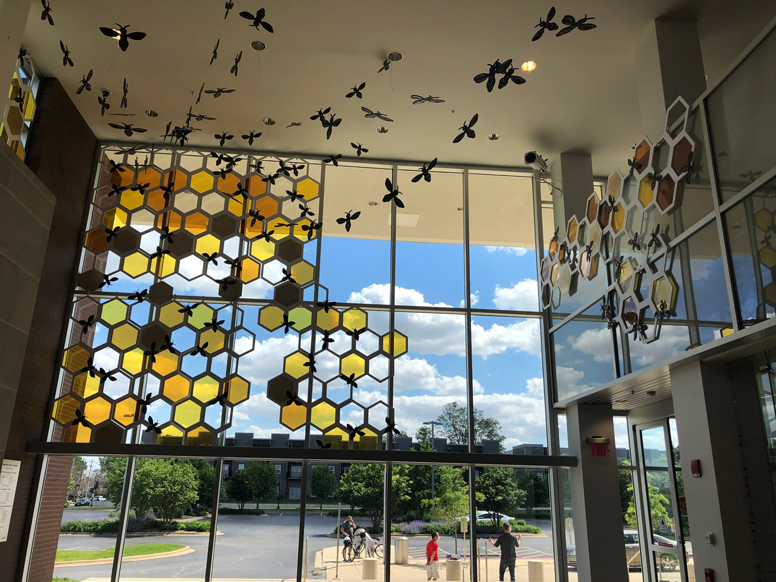 Made possible with support from the Library Friends and Library Foundation.
---
Questions? Ask us.

Evelyn Shapiro
Promotions Manager
217/403-5365
eshapiro@champaign.org