Launch :: Business Services
---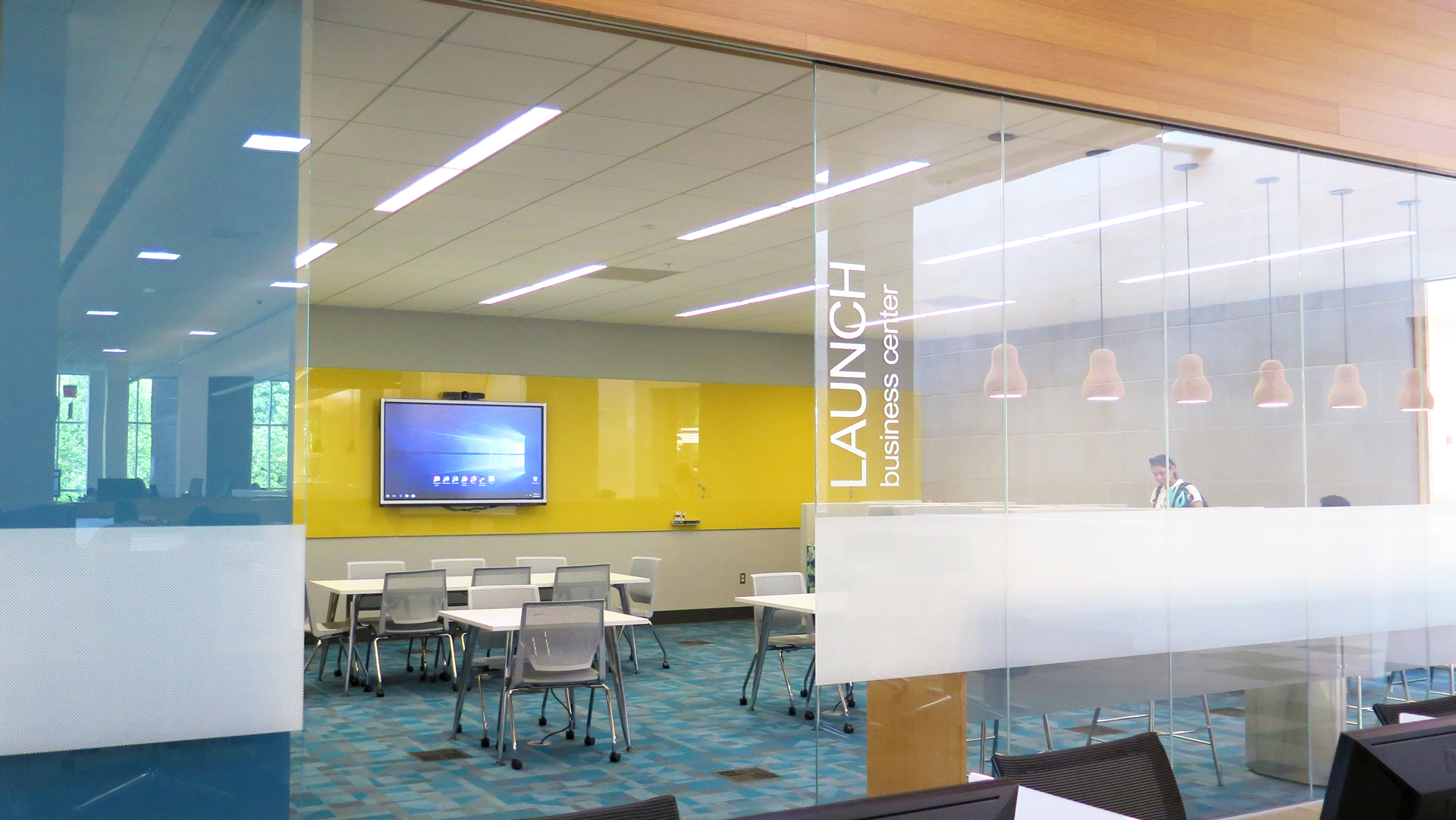 LAUNCH AT THE LIBRARY business services include a walk-in coworking space, seminars, meeting rooms, and resources to help start, manage, and grow your business.
A business specialist is available by appointment to help you:
Access industry risk and forecasts for growth
Analyze competitors
Define your target market
Discover demographics
Explore grants
Find the names, addresses, and phone numbers of potential customers
Formulate a grant proposal
Learn to run a business
Locate a company
Market your business
Match with an advisor
Research
Write your business plan
Seminars, speakers, and discussions
Join us for before-hours business seminars and presentations on the first Thursday of the month and Third Thursday Business Roundtables. Both events meet from 8 to 9 a.m., with doors opening at 7:45. Free and open to everyone!

Coworking space

Our walk-in coworking space includes group tables, private alcoves, whiteboards, and a smart TV for presentations, and is located on the second floor of the Main Library.
Research tools
Business Insights: Global
Acquire business intelligence, market share reports, SWOT analyses, financial reports, industry essays, company histories, and business articles.
DemographicsNow
Discover demographics, market analysis, and customer spending habits. Create mailing lists and map your results for a visual representation.
Foundation Directory Online
Search over 140,000 grantmakers to discover the funders specifically supporting your individual mission. Discover detailed information on past grant recipients, types of support provided, how much to request, and what to highlight in a grant proposal.
Gale Virtual Reference Library
Access digital business books from your computer or device.
Lynda.com
Take online courses to learn how to start, run, and grow a business.
Mergent Intellect
Obtain industry reports and research a company's key business ratios, finances, and employees. Combine criteria to search by location, size, industry, number of employees, and more. Complete a residential search to discover an individual's current and past contact information. Investigate potential employers through the job search function.
ReferenceUSA
Research companies, customers, competitors, and charitable donors. Obtain marketing lists containing names, addresses, and phone numbers according to interests and spending habits.
Small Business Builder
This step-by-step business tool can help you write a business plan or grant proposal and also manage, market, and optimize a business or nonprofit.
Small Business Resource Center
Access 700+ completed business plans to model yours after. Find information on starting and running a business.
Interested in getting a Champaign library card for your business and for your employees? It's easy! Read more »

The library offers study rooms and meeting facilities. Study rooms are free and designed for up to 6 people. They are available on a first-come, first-served basis with no prior reservation. Meeting rooms need to be reserved in advance. Ready to book? Review our Meeting Room Policy and request a room using our online reservation system.
The Launch coworking space includes a 70" smart TV equipped with Windows 10, Microsoft Office 2016, a digital whiteboard, Skype, and a video conferencing camera.
Available in-house: Computers & Chromebooks | Free Wifi | Smart TV | Mediascape collaboration tables | Creation stations with digital tablets & craft cutter/printer│Print/Copy/Scan/Fax

Available for checkout: Chromebooks & Hotspots

Schedule a one-on-one session with our experts to learn how to use the library's online tools and research your business needs.
217/403-2070
launch@champaign.org

---
---
Sign up for announcements about business events.
---
Get library cards for employees who don't otherwise qualify for a Champaign Public Library card.