Live Broadcasts
---
Enjoy live broadcasts for families via the library's Facebook page. (You don't need a Facebook account to watch!)

Storytimes for Preschoolers
Mondays, Babies Love Books, 10 am
Tuesdays, Toddler Tales, 10 am
Wednesdays, Ready, Set, Read! (ages 3–5), 10 am

Crafting for Kids & Teens

Step-by-step videos broadcast on alternating Thursdays. Stop by the library to on event day to pick up a craft kit, while supplies last. (10 am)

Artsy Smarty Kids – Grades 1–5

Teen Take 'n Make – Middle and high school students



You can also watch Songs & Rhymes from Our Storytimes anytime on the library's YouTube channel.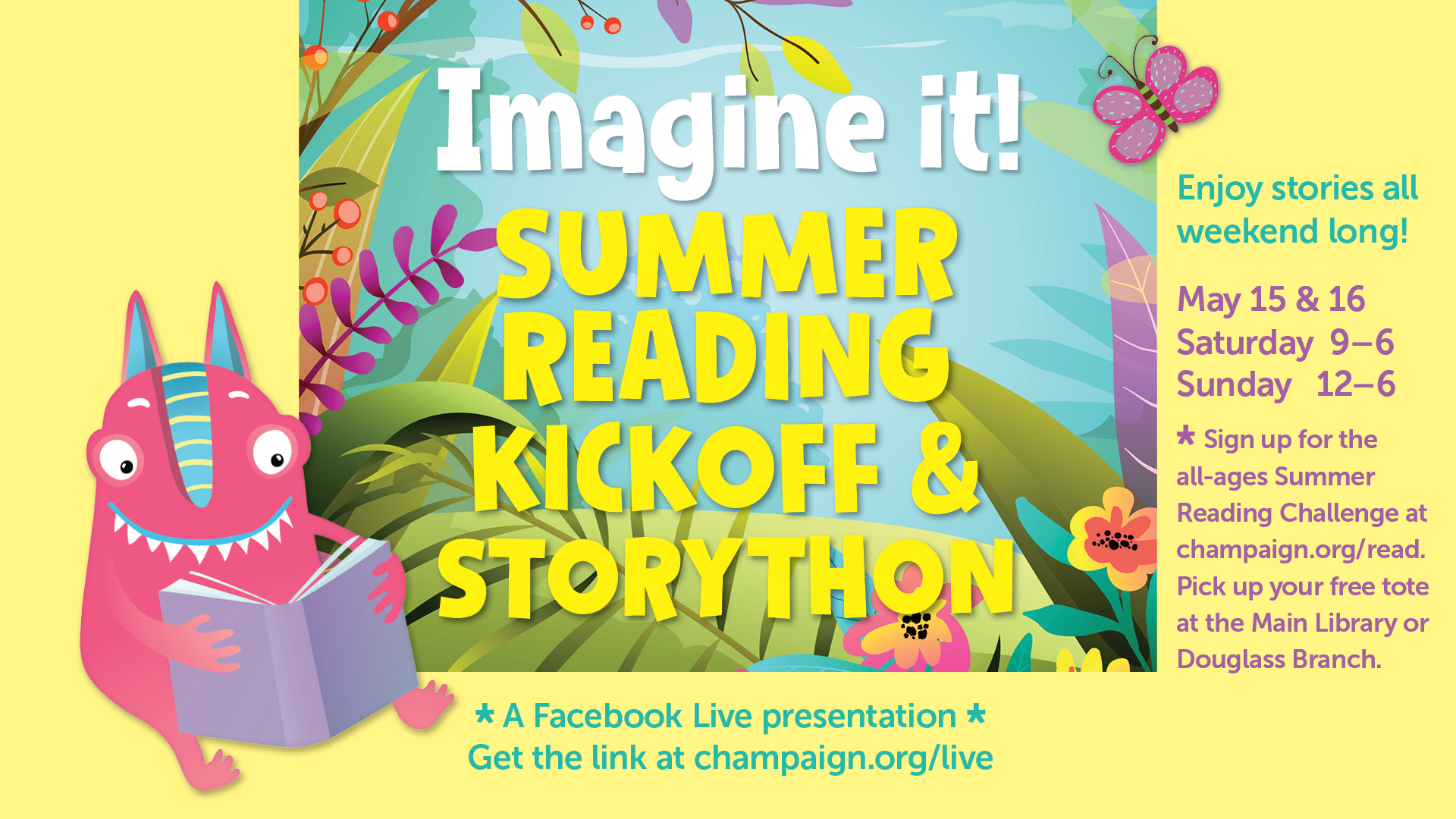 Imagine It! Summer Reading Kickoff & Storython
May 15 + 16
• Saturday 9–6
• Sunday 12–6
Enjoy stories and more all weekend long! We'll be broadcast live from the library's Facebook page.

---
Questions? Ask us.
Children's Services
217/403-2030